Trio of Fun Balls by Rosewood Naturals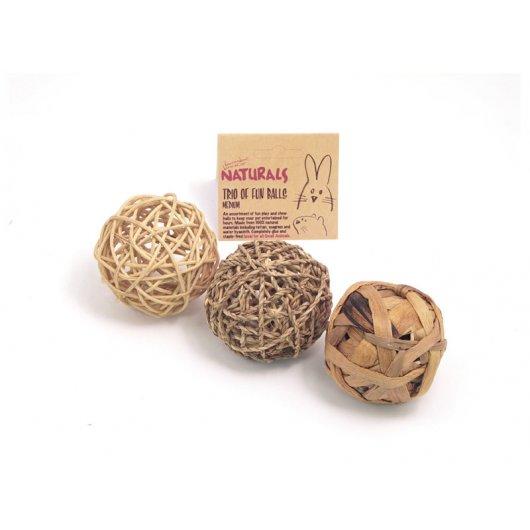 This fun trio of balls by Rosewood naturals is a great toy for your rabbit to throw around and nibble on. Made from natural water hyacinth, seagrass and rattan. It doesn't include any glue or staples making it perfect for rabbits to chew on and play with. Steam treated.
You may also like our Seagrass Fun Ball or Rattan Wobble Ball.