Teach 'n Treat Interactive Toy by Living World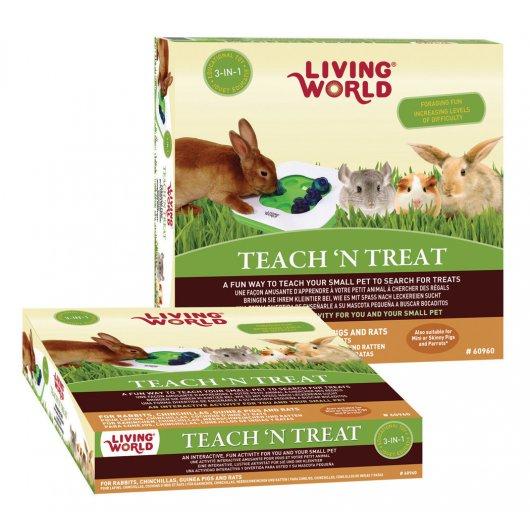 The Teach 'n Treat toy for small animals is an exciting way to play with your rabbit by letting them forage for treats through observation, listening and learning. Specifically designed for small animals, Teach 'n Treat is one of the favourites in our collection of rabbit toys as it stimulates their mind and is also a fantastic way to bond with your rabbit.
Many more fun toys are available at Budebe.
Please remember that rabbits should always be supervised while using any type of enrichment product.