Interview with Diana Dornyai from Diana - Yoga & Ayurveda
Since January 2021, Budebe has been in a long term collaboration with Diana Dornyai, Yoga Teacher & Ayurvdic Yoga Therapist. We have now had the opportunity to interview Diana to give our social media followers and anyone else interested more information on the collaboration and what it's all about. A special Thank You goes out to Diana for taking the time to do this interview with us.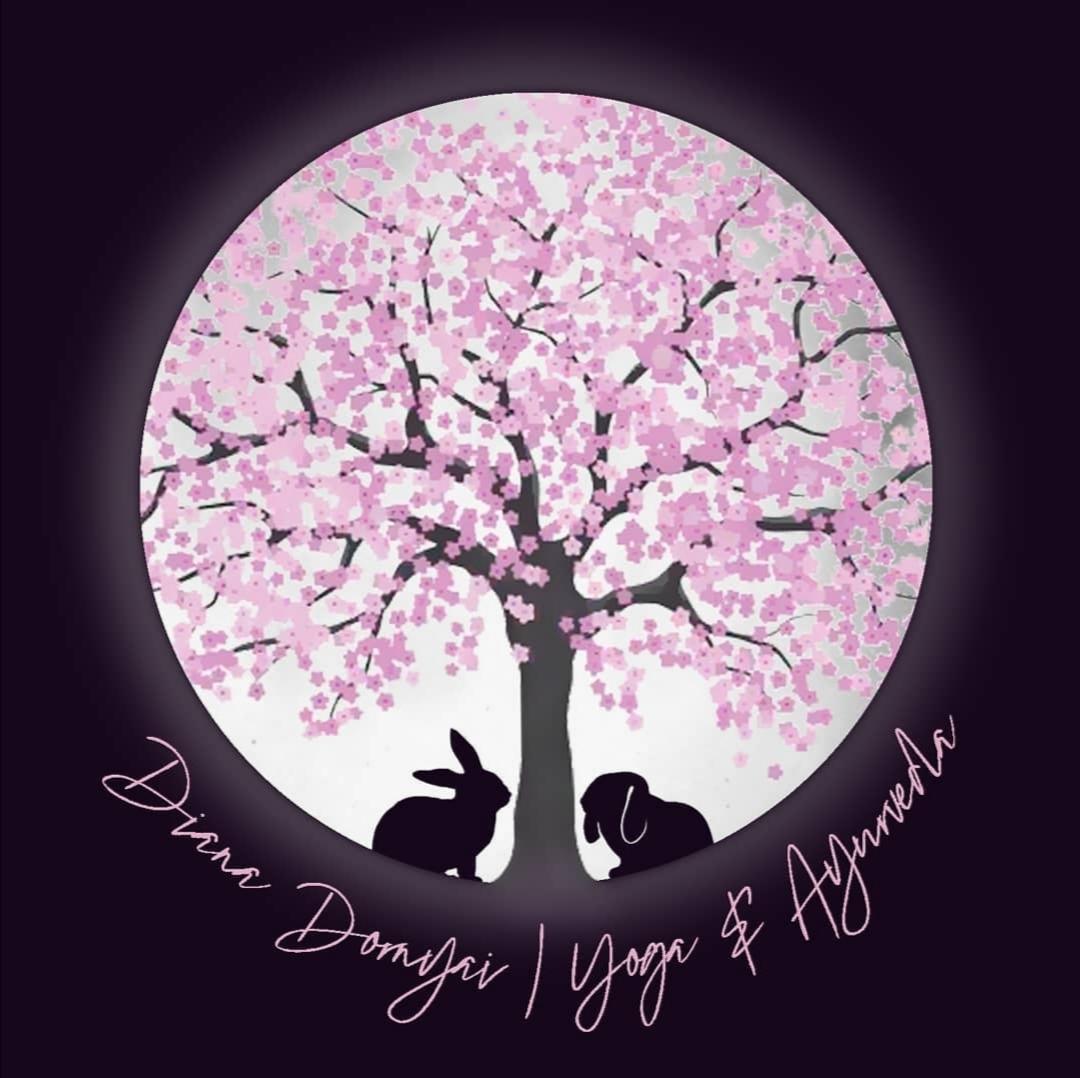 Budebe: Hi Diana. Thank you for agreeing to do an interview with us at Budebe. We thought it might be interesting for our social media followers to learn more about our collaboration as well as you as a person. Maybe you could tell us a little about yourself first.
Diana: Hey Olivia from Budebe! Thank you so much for having me!
Well, then a little bit about myself first to understand our collaboration.
I'm originally from Hungary but moved to the UK about 5 years ago. I started practicing yoga in 2016 when I reached an extreme deep point in my life and yoga became my support mentally and emotionally, and also helped me to change my mindset. After a few years of practice, I finished my hatha yoga teacher training and have been teaching since 2019. Along the way, I came across Ayurveda which is the base of many medical systems we know – even Aristotle was inspired by Ayurveda. This is what I was looking for since I was a child but I just didn't know the name of it. So, it might not sound as a surprise that after my yoga teacher training I shortly finished my Ayurvedic yoga therapist course, too.
I had my first real class in March 2020 in the village hall near me which was one of the two in-person classes I had, as the lockdown came. I've been teaching online since and I love it as so many of us can come together, everyone can do yoga from the comfort of their own home! Of course, as everything, online classes also have their disadvantages but I believe we should focus on the benefits this way shares with us.
Budebe: And how would you describe our collaboration?
Diana: We had our first collab together in January this year, where Budebe (you) put together a box of bunny goodies as a giveaway and offered it for the participants of the Fundraising Online Yoga events. Though, it has some conditions to get your name in the bowl. Both Budebe and I are small businesses, so we probably need to put more effort into our work. Therefore, we set some terms regarding the participation which can be read either on Facebook or via Instagram. These are just a few clicks for the people who are interested but those little actions could mean a lot for us, as it could make our work recognized by more people and our mission could touch more hearts.
So after our first giveaway for the Fundraising Online Yoga event in January for The Oxfordshire Animal Sanctuary, you kindly offered to carry on with our collaboration, and since we had another giveaway for the supporters of The Littlest Lives Rescue in February, and now looking forward to this Sunday's event on 28 March for Reading Rabbit Rescue – and all the upcoming ones after!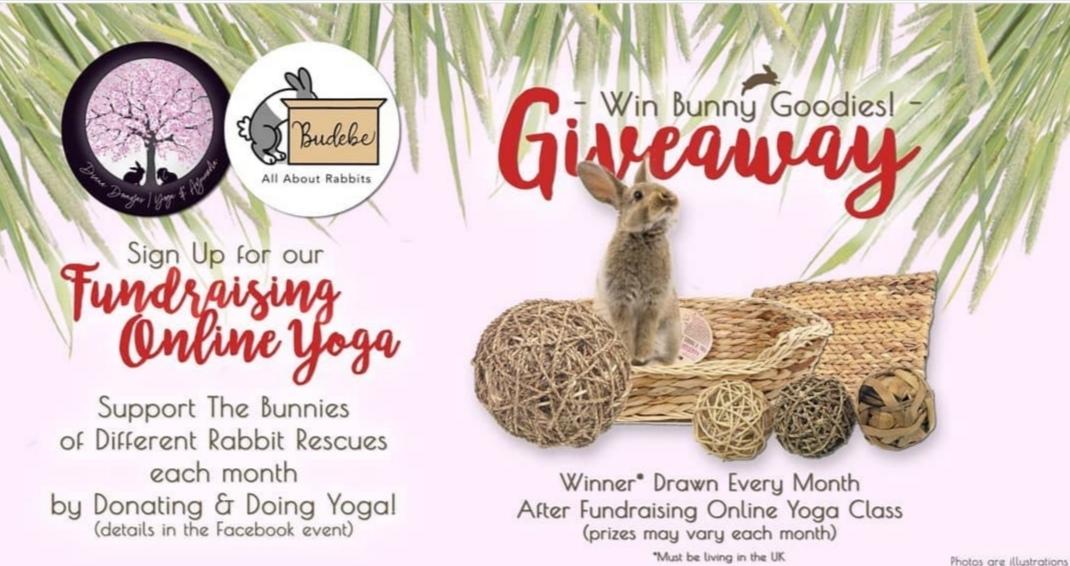 Budebe: We are so pleased to be able to support this wonderful cause. Where did the idea come from?
Diana: You might have noticed the two bunnies in my logo – even this has a beautiful story. Those represent my bunnies, Mochi & Matcha, who have been teaching a lot to me and they were the ones who planted the roots of these fundraising yoga classes.
I realized how misunderstood beings rabbits are and this was something I wanted to work on. I've done my research on rabbit care – my partner and I actually spent 6 months with this before getting Mochi as our first furry baby – and learned, they can actually be litterbox trained, free-roamed, and that they're such intelligent, kind and loving animals! After finding this cause I cared about, I wanted to combine it with my work: teaching yoga. Therefore, I reached out for rabbit rescues if they are open for a fundraising event, and many of them got back to me saying, they love the idea! So, we do a Fundraising Online Yoga event every month on full moon days for different rabbit rescues, and had our first one with Rabbit Residence Rescue in November 2020, shortly came Little Furries Rabbit Rescue in December, and we had our first collaboration and giveaway together with you in January 2021 when we were supporting the bunnies of The Oxfordshire Animal Sanctuary, and been working together since.
Budebe: And who can participate in the fundraising yoga class?
Diana: The Fundraising Online Yoga events – like all of my classes – areaccessible for all levels. Either you've been practicing yoga for years or this is your first time, you're more than welcome to attend!J During the fundraising classes, we always have a gentle yin yoga class which focuses on the deep connective tissues (fascia, bones, joints, ligaments). In addition, there's always a full moon on these events which is an intense energy on its own and the symbol of harvesting the fruits which have grown from the seeds we have planted since new moon. Just think about it: if the phases of the moon could move our seas and oceans, wouldn't it affect us and the 60% of water in our body as well? – and this is just the physical level, the surface of the power of the moon and our yin yoga practice.
We embrace these energies via a yin yoga class which is quite gentle and best for moon days in my opinion, especially considering our fast-paced society where we also need to accomplish the largest number of tasks within the shortest amount of time. Also, while yang is associated with the "light, masculine, active, sun", yin stands for the "shade, feminine, passive, moon" and we focus on activating those energies to create balance & harmony within.
Also, if we have look into the legends coming from Asia, there's one about a rabbit living on the moon:
"In Chinese folklore, the rabbit often is portrayed as a companion of the Moon goddess Chang'e, constantly pounding the elixir of life for her and some show the making of cakes or rice cakes; but in Japanese and Korean versions, the rabbit is pounding the ingredients for mochi or some other type of rice cakes. In some Chinese versions, the rabbit pounds medicine for the mortals."
I'm offering this class to anyone who would like to be gentle with themselves, cleanse & calm their mind and release stress.
During these yoga classes, we learn to find our own boundaries and do each pose by respecting our limits and our needs in the moment. After finding our place in each asana (pose), we become still both in body and mind. Finally, we surrender to time, release and let go.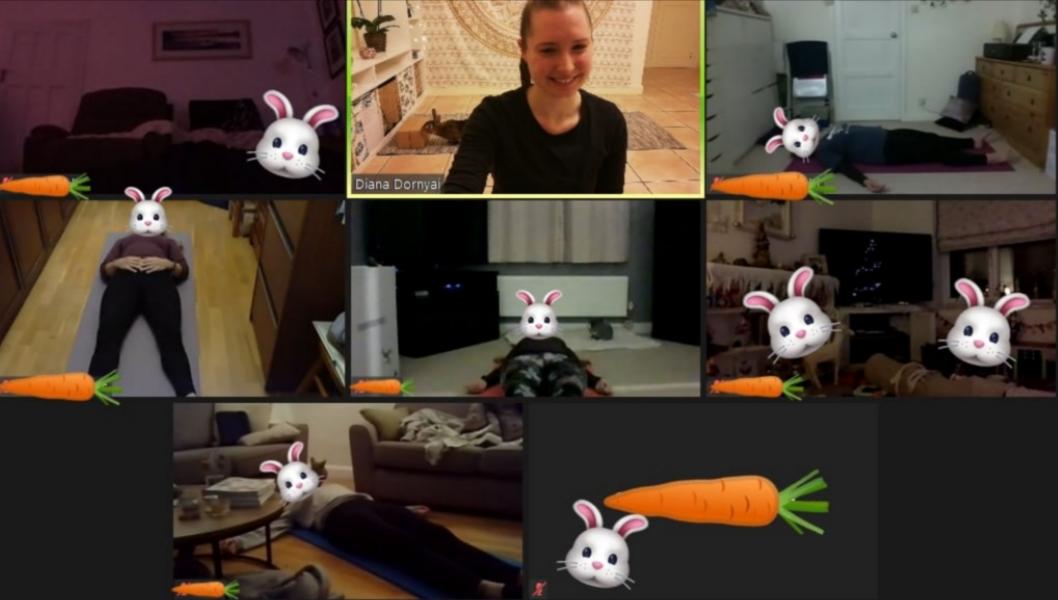 Budebe: What rescues will you be supporting in the coming months?
Diana: This Sunday, we'll be supporting Reading Rabbit Rescue, and we have the Facebook event ready for April withRabbit Burrows Haven. In the upcoming months, we'll collect donations for the bunnies of Animal Rescue & Care, Animals In Need Northamptonshire, Bristol Rabbit Rescue & Friends, and Ivy Dene Rabbit Rescue. However, I'm still preparing their Facebook events but anyone can keep themselves updated via my Facebook page, Diana – Yoga & Ayurveda, and click the 'Events' tab there.
Budebe: Apart from the fundraising yoga sessions, what other kind of yoga classes do you do?
Diana: On a weekly basis, the contents of my yoga menu are Online Ayurveda Infused Yoga on Mondays, Online Gentle Yin Yoga on Tuesdays and Thursdays, and Online Chakra Mediation on Fridays to finish the long week with a nice cleanse and release, and start the weekend energized!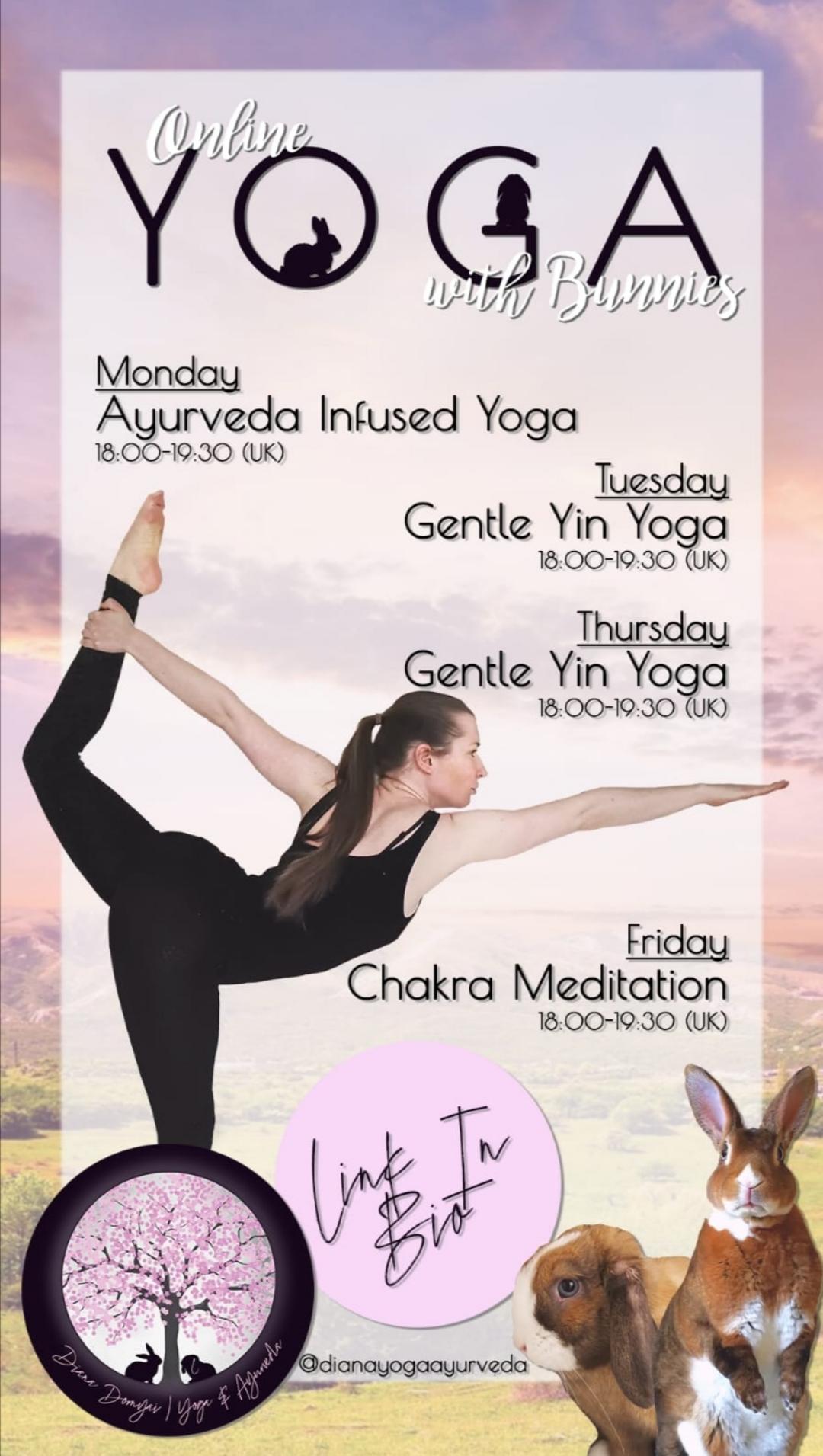 Budebe: Thank you so much for sharing. And for collaborating with us! We really appreciate what you do.
Hopefully anyone interested in joining in on the Fundraising Yoga Class now has a better idea of how it works. Remember to follow Diana at @dianayogaayurveda on Instagram and on Facebook via Diana – Yoga & Ayurveda.
Diana: Dear Olivia, thank you so much for asking me about the Fundraising Online Yoga event series and sharing it with other people! I'm also very grateful for Budebe being a part of this cause, and happy we found each other and created this blooming collaboration.
~